PLASTIC CARD PRINTING BUREAU
Our card print bureau, can print a variety of identity,
memberships and loyalty cards, in full colour,
with NO MINIMUM QUANTITY
Other option include: Photo lD, Encoding,
Foiling, Embossing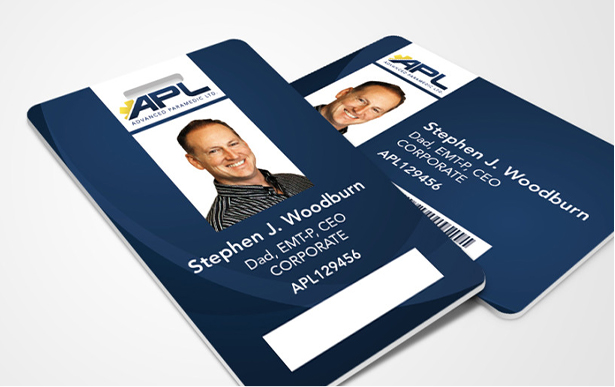 PRICE TAG SOLUTIONS
ALL in one solutions to design and print custom wipeable food tags and labels for the food and hospital markets
Discover our Products
Join the many corporates, government agencies,
educational establishments, health and local authorities
that already trust us with their plastic card personalisation.
Download our brochure for a complete overview.
Visitor Management
Create a great first impression
Digitalise your visitor book, streamline your visitor sign in workflow with our software
and touchscreen solutions and ensure you're compliant with GDPR
and Health & Safety regulations.
Complete Hardware, software and installation service.

BRAND - THE WELCOME
Customise the digital touch screen
with your brand and corporate colours.
CUSTOMISE - THE EXPERIENCE
Streamline the sign-in workflow by visitor
type, custom questions, multi-lingual
screens, custom visitor badges and
much more!
AUDIT - THE VISIT
Configure site notices, and legal
documents while storing audited data for
future retrieval.
Re-Write Technology
No need to throw away used ID cards after your event or visit.
Simply insert the old card back into our Evolis Tattoo printer
and your old data will be erased and new credentials reprinted
onto the same card for instant re-issuance.
We service, what we sell
Be assured that when you buy direct for us, we'll support and help you with installation and training options to ensure you get the best out of your equipment purchase. You can rely on our fully trained, accredited service engineers to solve any technical problems that you may encounter. Online or offline, we are here to support you.