Retransfer Technology: Agilia The Future of Card Printing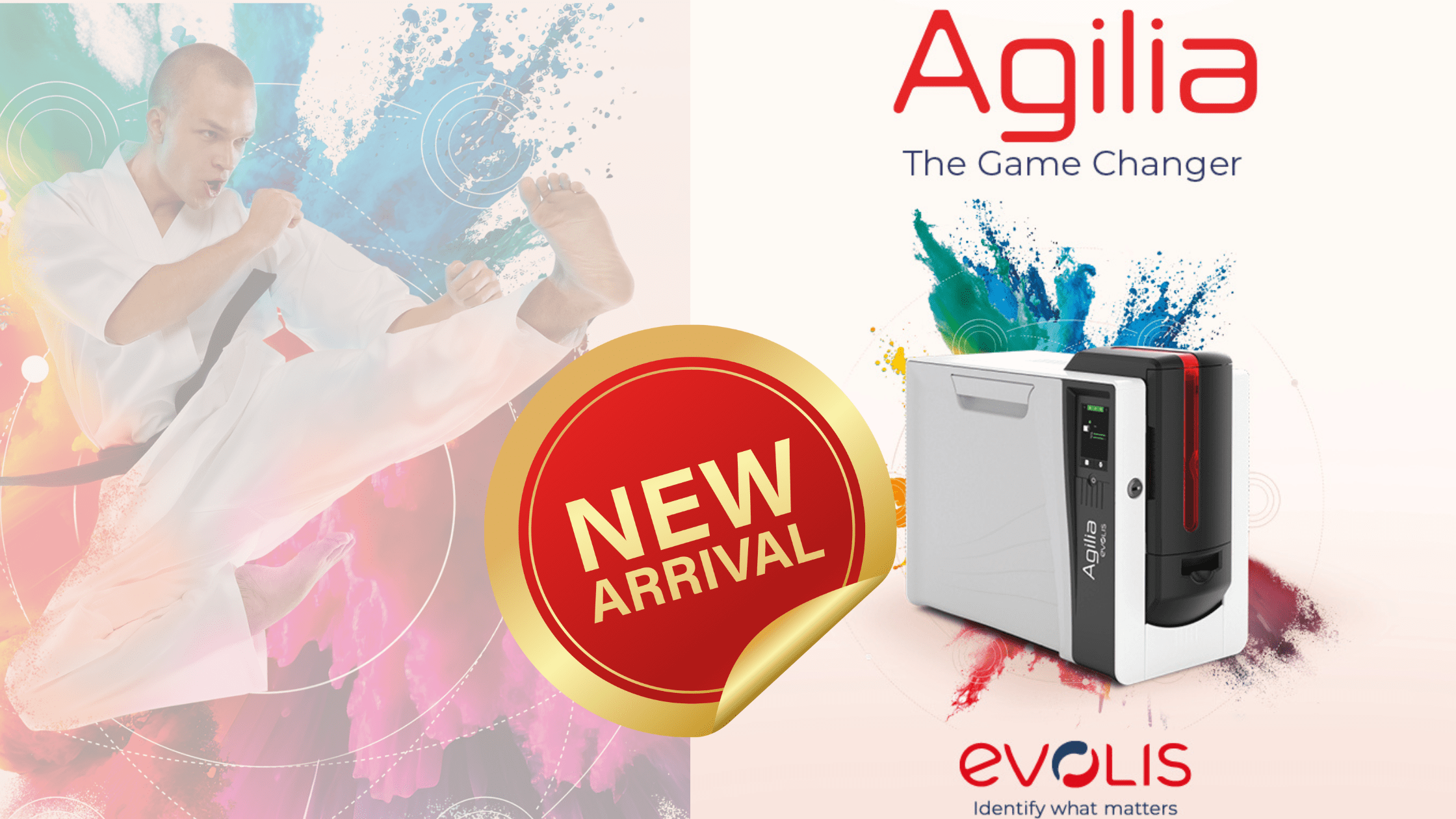 Agilia Card Printer is the ultimate solution for all your Card printing needs launched by our partner Evolis. With its top-quality printing on various card types and exceptional print quality using retransfer technology, Agilia ensures that every card produced is nothing short of perfection. Not only that, but Agilia also offers high-performance card issuance and management, making it a reliable choice for businesses. If you want professional-grade printing and unparalleled efficiency, Agilia is the way to go.
What's Retransfer Technology?
Retransfer technology is what makes Agilia different from other card printers. It prints your design on a film and then bonds it to the card using heat and pressure. This allows you to print on any card material, beyond the edge, with 600 dpi resolution and advanced security features. 
This way, you get high-quality images, vibrant colors, and edge-to-edge coverage. Plus, you can print on any type of card, even smart cards and contactless cards.  
Agilia The Retransfer Card Printer is fast, and easy to use. It is the perfect solution for your card printing needs, whether you need ID cards, loyalty cards, membership cards, or any other type of card. Don't miss this opportunity to get your hands on this amazing product.  
Security and Customization
Agilia ID Card Printer, offers unparalleled security and customization options for all card types. By utilising retransfer technology, Agilia ensures optimal security, protecting your valuable data from fraud and unauthorized access. Moreover, Agilia provides a multitude of graphic and electrical customization possibilities, allowing you to enhance your cards' security features even further. And with the compatibility of the lamination module, you can achieve an added layer of security.
• Multiple encoding options
• Printing of advanced security elements: UV, microtext, guilloches, high-definition QR code.
 Choose Agilia for the ability to create truly customised cards tailored to your needs.
Print Quality and Precision
Agilia ID Card Printer sets the bar high when it comes to print quality and precision. With its impressive high-definition print resolution of 600 dpi, Agilia ensures that every detail is captured with utmost clarity. What sets Agilia apart is its ability to print beyond the edge, creating visually stunning cards that leave a lasting impression. The colour adjustment capability via colour profile further enhances the precision, allowing for accurate and vibrant printing. When it comes to producing professional-grade cards, Agilia delivers excellence.
Efficiency and User Experience
Agilia excels in providing an efficient and user-friendly experience. With its high-performance card issuance and management capabilities:
Color printing, single-sided: Up to 150 cards per hour
Card feeder capacity: 200 cards
Card hopper capacity: 100 cards
Option to load cards one by one
Agilia ensures streamlined production processes, saving valuable time and resources. The intuitive LCD touch screen panel makes operation effortless, even for those unfamiliar with the system. Additionally, Agilia's compatibility with Evolis Premium Suite enhances the user experience by offering advanced features and functionalities. 
Convenience and Compatibility
Agilia offers unparalleled convenience and compatibility with modern devices and technologies. Users can now print directly from their smartphones, whether they are using Android or iOS. This flexibility and convenience make Agilia the perfect choice for those on the go. 
Additionally, Agilia is a perfect combination with MIFARE Cards, making it an excellent option for printing Access Control Cards for your business. 
In conclusion, Agilia offers a multitude of benefits that make it the ideal choice for potential buyers researching a product and potential customers interested in their product. With top-quality printing, optimal security measures, extensive customization options, and compatibility with modern devices and technologies, Agilia provides unrivaled value and reliability. Don't miss out on the opportunity to experience the exceptional print quality, efficiency, and convenience that Agilia has to offer. Make the smart choice and choose Agilia-High-Quality Printing for all your ID Card Printing needs.
If you need more information, give us a call and let us help you with our ID Professionals at (01) 460 2200.