Shredders – Buy Once, Buy Quality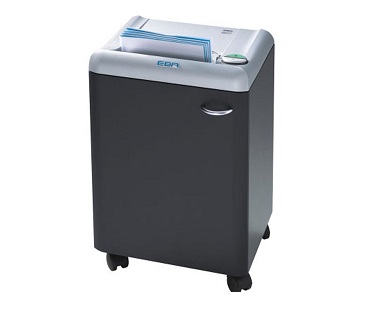 Shredders:
The benefit of having a shredder in your home, business, or organisation is more important today than ever before. It's important to protect internal information and private information about your company's clients. We pride ourselves on selling only the best quality. You may say to yourself, a "shredder is a shredder", but it is not. For over 80 years, EBA shredders have been famous all over the world as a quality brand, made in Germany.
The EBA range is well known for their top quality materials, strength, operational safety, performance, sophisticated look and top quality control.  All of these features will guarantee that this range will help you for years and years to come.
We continue to provide shredders to the following areas of businesses including legal, financial, government and pharmaceutical industries. The EBA range of shredders are made to meet all levels of security needs by today's businesses for personal, office, departmental and industrial uses.
So when you ask "do we need a shredder?" think of the following:
Top quality security for your business or organisation.
Lower your waste costs.
Environmental friendliness (recycling).
Legal requirement to protect you and your clients' private details.
The best materials, state-of-the-art manufacturing processes and high-quality controls guarantee shredders that will last – with a lifetime guarantee.
No matter what your shredding requirement from a desk-side shredder, office shredder, departmental shredder industrial shredder or a high-security shredder application we can help!
We support and service all equipment sold from our premises in Dublin. No other paper shredder brand in Ireland offers this level of support.
If you would like some more information, please fill in your details below and we'll contact you!