ID Waiter selected for Dublin Tech Summit's 100 Startups Programme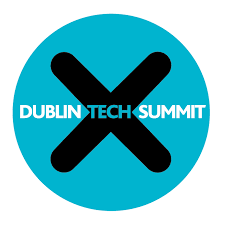 Tomorrow, our sister company, ID Waiter will be appearing at the Dublin Tech Summit. Last week we received confirmation, after a very thorough selection process, it was selected to be part of the Start Up 100 program. The Start Up 100 program brings 100 early-stage companies from all over the world to DTS for two days of workshops, pitching and networking including a stand at the event where ID Waiter can show its products to over 10,000 attendees from all over the world.
What is the Dublin Tech Summit?
The Dublin Tech Summit was created in the vacuum after the larger Web Summit controversially left Irish shores last year. The Dublin Tech Summit (DTS) 2017 promises to bring together global leaders in innovation, technology and business to shape the future of global trends and technologies. Held in Dublin's iconic silicon docks, the two-day summit will showcase everything Dublin has to offer as the global technology hub with the main conference taking place in the Convention Centre Dublin.
What is ID Waiter?
ID Waiter provides an affordable easy to use ID card management solution to issue prompt identity badges to any mobile device or plastic card printer anywhere in the world. Users can design their ID Badge, capture and update data by mobile, verify members by email or text, track activity by QR code and communicate by SMS & Push notifications, all within a single platform and without the need to purchase expensive hardware.
Why was ID Waiter Chosen?
ID waiter was chosen because of its unique ability to make visitor management affordable and easy to use. If you're an event, security manager or membership coordinator, you'll be familiar with the frustration of assembling, collating and verifying membership data prior to issuing an ID card.
Our support team were flooded with calls on software related issues, everything from lost license keys, missing USB keys, windows updates not updating, missing data, photo management, merging multiple databases and MAC/PC compatibility issues… the list goes on! ID waiter cuts out all those problems to make ID management user-friendly and as easy as pointing your phone and taking a photo.
Where to find ID Waiter at the Tech Summit?
If you are one of the lucky people to have a ticket, we'll be at stand S095. Tickets are still available for latecomers if you would like to join us tomorrow.